About Henry Street Garden Centre
You'd expect us to be eco-friendly…
And of course we are, in a big way!
Trees, plants and flowers are nature's filters for processing carbon dioxide, so we really are doing our bit for the planet by growing vast numbers of them here at Henry Street Garden Centre.
But it doesn't stop there. On-site here (and at home) we all try to keep everything we do as green as possible to reduce our impact on the environment. For example as part of our environmental policy we:
Water all our plants with recycled rainwater

Make all green waste into compost

Recycle all paper, card and plastic

We encourage our staff and customers to assist us by reducing their own waste burden.

We will support local farmers, growers and suppliers where possible
We will minimise the use of all materials and energy and not use any materials derived from endangered species or environments.
How Green is your Home & Office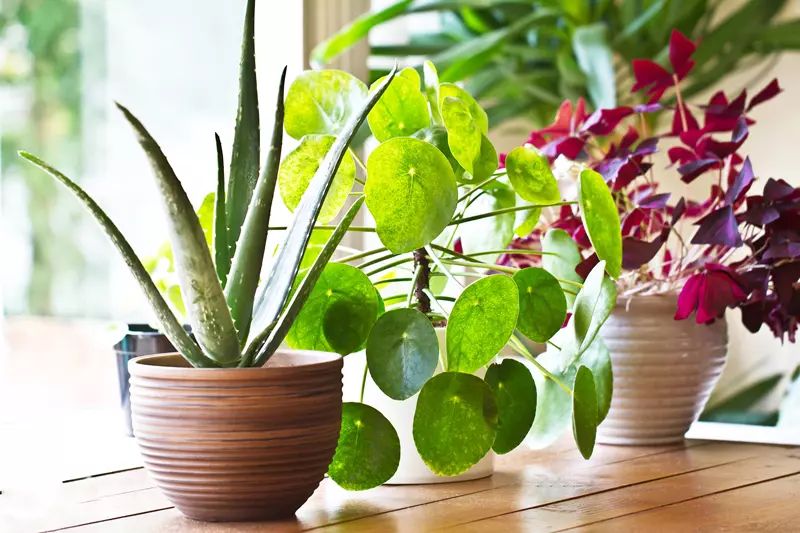 Did you know that indoor plants not only look beautiful but also help the environment?
They make the air cleaner – and because they're friendly and good to look at, as a bonus, they make you feel happier!
How Green is Your Garden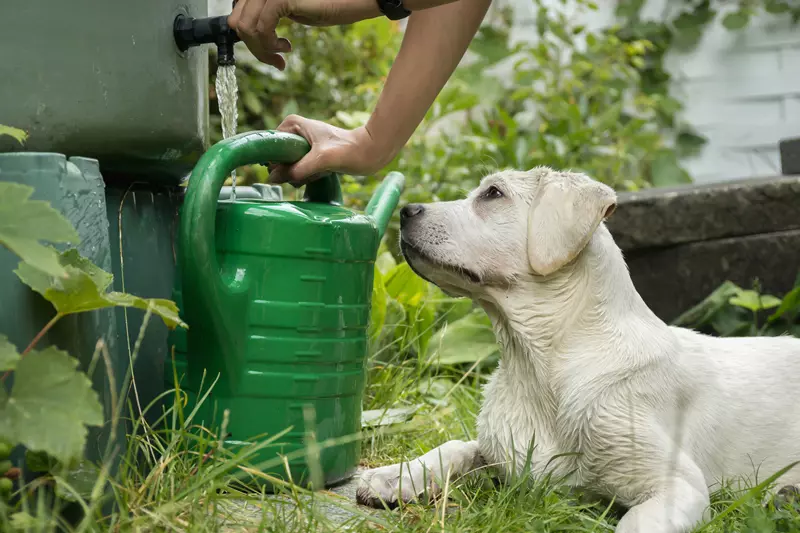 Your own lawn, plants, flowers and trees all help to soak up carbon dioxide, but you can easily improve your green credentials by composting and using rainwater.
And you'll also save money!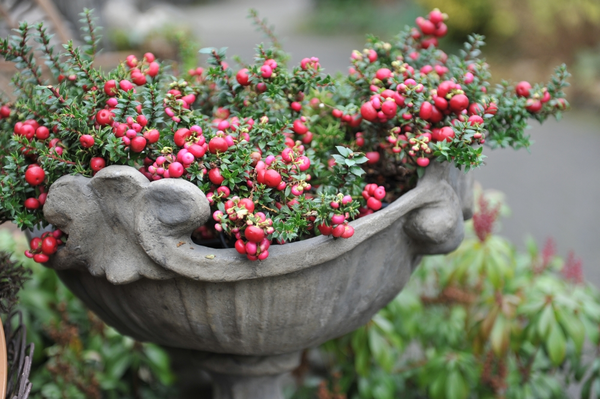 We want to introduce you to a winter standout: the Gaultheria.
Read more...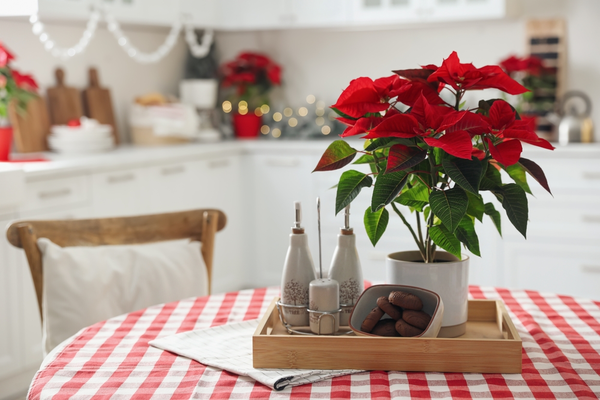 Discover why the Christmas star is so special and how you can fully enjoy its beauty in your home.
Read more...